GOLDSTOCK 2014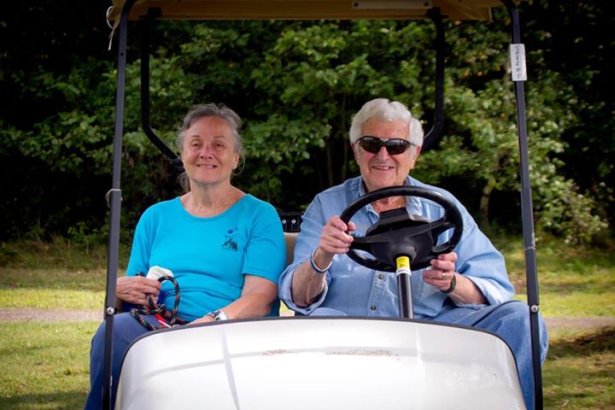 For those of you who have never attended, Goldstock is a celebration of our dogs and of rescue. The event was started in 1998 as a get together for members of the [email protected] e-mail list, and in support of Golden Retriever Rescue.
Approximately 65 people and their goldens attended and a few thousand dollars was raised to help rescue. From that beginning, the event has grown to include over 30 rescue groups selling wonderful merchandise; more than 300 people from all over the US, as well as Canada and the UK; and well over 400 very happy dogs. In the 12 years of Goldstock, several hundred thousand dollars has been raised for rescue, and the weekend now includes such events as:
The world famous Doghouse Dancers (aka) the Tortellinis
the infamous 50/50 men
the doggy Olympics, where bribing the judges is not only allowed, but encouraged
the sweetest dog contest
our awesome petucation seminars… with special thanks to Val and Christine
CGC and TDInc testing
For information on requirements, go to www.therapydogs.com.
Make sure you read the section How to Become a Member, and print out and bring forms with you.
silent and live auctions and the "kids only" silent auction
and the Candle Ceremony in memory and in honor of our loved ones, both human and four-legged.
It has been described as the most fun you can have with your dog and other dog lovers. So, what is Goldstock? In order to truly understand, you have to come and experience it for yourself.
DATES: Friday, 8/29 to Monday (Labor Day), 9/1. Rescue reps may arrive Thursday for set up at no additional charge. For those who wish to avoid Labor Day traffic, you're welcome to stay through breakfast, Tuesday, 9/2. Please indicate on your registration form your arrival and departure dates so we can make sure accommodations (and food, of course) are ready!
LOCATION: Goldstock is held at Camp Weequahic, a children's camp located in Lakewood, PA which is about 40 miles northeast of Scranton. Weequahic is in a rural area, located on a lake; you will find sand, dog hair, and foot/paw prints most everywhere, and although the bunks are modern buildings with bathrooms, showers, and hot and cold water, it is still a camp with camp beds and predominantly group living. This is a weekend to celebrate our dogs, visit with old friends, welcome new friends, and most importantly, support rescue. Everyone you see working to make this event a success is a volunteer; please be patient with us and when you can, offer to help. One of the easiest ways to meet new people, is to volunteer anywhere and everywhere. Goldstock brings together a diverse group of people sharing a common interest in our dogs and in rescue; please be respectful of each other and our often differing opinions.
CHILDREN AT GOLDSTOCK: Children and dogs - what a natural. Again, however, we ask that you remember that this is a camp, and a very rural area. We ask that children under 14 not be left unsupervised at any time, and no child of any age (that is anyone under 18) be left unsupervised at the waterfront. Adult supervision is mandatory, both for the safety of the kids and the safety of our other guests. If your kids ride bikes, skate boards, or use rollerblades, ask them to please not ride them around on the camp paths. We'll be glad to let you know what areas are safe to ride on, like the tennis courts and the track.
ARRIVAL AND CHECK-IN: Upon arrival, check in with our Welcome Committee. They will be set up at the big grey Activity Center, which you will see right near the entrance to the camp. Depending on weather, they will either be on the porch, or right inside the door.